18 Jul
Android Marshmallow 6 Online Blackjack
Learn various ways to play online blackjack on Android Marshmallow 6 smartphones and tablets.
Android Marshmallow 6 and online blackjack have a seamless connection. Both are perfectly adapted for modern technology. Both finish top of their class in terms of popularity. Yet neither qualifies as the 'latest and greatest' in their respective fields. There's an antiquated popularity here that simply cannot be ignored.
Blackjack is by no means new to casinos, yet it's the most popular table game in existence. Marshmallow 6 is over a year old (which is old by tech standards). Its crown was relinquished to Android's Nougat 7 last year, yet it's still the most commonly used Android platform to date.
That status will surely change over time. Newer devices will come with Nougat out of box. But for now, the developer's statistics describe a perfectly painted picture.
As of July 7, 2017, Marshmallow 6 is the king of Android OS, run on 31.8% of all devices that access Google Play. First released in August 2016, Nougat only enjoys 11.5% of the app store's market share.
We can combine this knowledge with the fact that Android maintains the highest overall mobile device market share of 64.2% to gain a better perspective of just how many people are using Android Marshmallow 6.
Statista estimates 2.32 billion people own a smartphones in 2017. That means 1.4 billion smartphones are equipped with Android, and nearly 474 million of them have Marshmallow 6 installed.
Android Marshmallow 6 Online Blackjack
Assuming you're one of the near half a billion people running Android Marshmallow 6, online blackjack games will come in no shortage for you. There are literally thousands of online blackjack apps available in the Google Play store, and those are just the 'free to play' variety.
Mobile users have access to several thousand more online blackjack games that can be played for real money, anytime, anywhere an internet connection is available. To narrow that number down and find the best blackjack games for you requires answering a few simple questions.
What is your reason for playing online blackjack? Are you looking for a real money experience, or just an entertaining way to pass the time without the risk-reward factor?

Are you looking to download an app for blackjack, or would you rather play by accessing a website, loading the games directly in a browser?

How realistic do you want this blackjack experience to be?
Real Online Blackjack Android Marshmallow 6
If you answered yes to the first question, your options will be a lot more limited. Google Play does not support real money gambling apps, so you won't be able to find any there. Fortunately, there are plenty of online casinos on the web offering real money blackjack for Android users.
Since the mass integration of HTML5 web coding, there's no longer any need to download an app to your device to play the games. Some casino operators still provide downloadable mobile apps for those who prefer them, but the game variety is often much lower than an in-browser platform can provide.
For example, Royal Vegas Mobile has over 470 games in its instant-play casino. 57 of them are table games, and more than half of those—30 to be exact—are variants blackjack with scaling table stakes. A few of those games are labeled Live Casino Blackjack, which brings us to that third question.
If you're looking for a genuinely realistic gaming experience—the type you'd find in a land-based casino—Live Casino tables are the way to go. Live dealer blackjack games are wholly compatible with Android Marshmallow 6, and do not require a download to play. The games are streamed live from a casino studio, using real cards, dealt on real tables, by real professionally trained dealers.
Android Marshmallow 6 Online Blackjack for Fun
Not everyone has a desire to play online blackjack for real money. Some of you may love the action, but aren't risk takers. Others may be looking to familiarize themselves with the rules and hone their skills before making any formal investment. Whatever the case, you'll find more than enough blackjack games available for free play.
You won't need to download any apps to your device, although it is an option. Online casinos like Royal Vegas welcome players to enjoy all of the games (except the Live Casino variety) for free, with no deposit required.
If you'd rather download a blackjack app, head to Google Play and search through the games. If entertainment is your primary goal, I'd suggest Blackjack 21 by Banana & Co. It's simple, free, and offers modest customization.
If you're goal is to transition from free to real money play somewhere down the line, there are a few other noteworthy online blackjack apps compatible with Android Marshmallow 6.
Blackjack Strategy Practice by WFT LLC is a decision-making strategy builder, perfect for pros in training. It doesn't look like a real blackjack table, but it does let you change the rules and test your knowledge.
Card Counter Free by TMSOFT is a must have for practicing card counting. The layout mimics a real blackjack table with three players, instructing the user how to count cards and testing their skills through multiple rounds of play.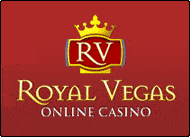 Royal Vegas Canada has been our editor's #1 pick for three consecutive years ! Great compatibility of course (iphones, mobiles and tablets) but also an exciting range of games and promotions. Excellent support teams and quick cashouts… What else to ask for ?