30 Jun
How to Reset Android Tablet before Trading it in
It seems every time we turn around, there's a new Android tablet coming to market. Many times, the new version is better than the one you already have. Sometimes, it's so much better that we decide to sell, trade in or give away our old one for an upgrade. But first, you'll need to know how to reset an Android tablet back to factory state, and truly wipe all your old files clean.
I've had to do this on several occasions myself. All of my Android tablets have been used for various financially related services, like online banking and online gambling. There's very sensitive information there I wouldn't want anyone else getting ahold of – not even family!
So before I get rid of them, I make sure to reset the Android tablet back to its factory state.
Android Tablet Factory Reset – Why?
A Factory Reset means the way the Android tablet first came out of the box when you purchased it (or when its original owner purchased it, if that wasn't you). As the name implies, you're returning the Android tablet back to its original, factory state.
But before you reset to factory, you'll want to protect the device from recovering old data. Even after a factory reset, Android tablet devices still store that data, despite the storage capacity appearing to be free. So, here's what you'll need to do…
Encrypt All Data
Encrypting your data (available in Android Lollipop and above) will ensure that, even if someone is able to recover your old files, they won't be able to read or use any of them. Some tablets will have encryption enabled by default. If not:
Go into the device's Security Settings (some brands call is the "Lock Screen and Security").

Look for an Enable Encryption option and turn it on (it may be listed as "Encrypt Phone" or "Require Lock Screen").
Log Out Of All Accounts
Most of us have some type of accounts enabled on our tablets that we stay logged into, speeding up access to different services. For example, all Samsung tablets require a Samsung account. Or maybe you have a Google account on the device. Be sure to Log Out of these accounts.
As for Google, you should also log into your Google account on another device (desktop, or another mobile) and choose to disconnect the old Android tablet from the account.
Factory Reset
As detailed above, the Factory Reset will restore your Android tablet to its original, factory state. To do this:
Plug the tablet into a charger (you do not want to risk the battery dying during this process).

Go into Settings and choose "Backup and Reset".

Look for the "Automatic Restore" option in the menu, and makes sure it is Turned Off.

Select "Factory Data Reset".
Copy New Files Over The Memory
If you look in the storage, your tablet will tell you there's lots of free space. That's not true, though. All of those personal files you just deleted are still present, and can be restored by anyone with the knowledge to do it. To erase them, you need to copy some unimportant files over them.
Videos are a good option, because they take up a lot of space. Copy as many video files as you can onto the device, then use smaller files like photos to take up the minimal space that's left. (Keep it clean! No nudey shots, please!) Continue doing this until there's no space left in the memory. This will completely overwrite any personal files remaining on the device.
Factory Reset Again
Finally, perform another factory reset. Your android tablet will be completely reset at this point, and wiped clean of all old data. If someone were to restore the old files, they would only find the video and photo files you copied – no personal or sensitive files.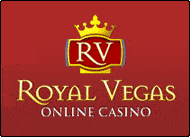 Royal Vegas Canada has been our editor's #1 pick for three consecutive years ! Great compatibility of course (iphones, mobiles and tablets) but also an exciting range of games and promotions. Excellent support teams and quick cashouts… What else to ask for ?