4 May
From Android to World Series: Poker Apps to Win WSOP Tickets
The World Series of Poker is the biggest event in the poker calendar. It is an event that all the professionals aspire to win and all the amateurs want to play at. But while it seems exclusive, you just need the price of a ticket to gain entry, and sometimes you don't even need that, as explained in this article showing you how to win WSOP tickets on your Android.
It all begins with this simple device. So, once you have it then it's time to follow these steps to get on your way to playing in the Word Series of Poker Main Event.
1. Practice
The first thing you should do is download a free poker app for Android. These apps will teach you the basics of the game and will prepare you for stardom.
It is easy to dismiss such simple games, but you have to begin somewhere. A very close friend of the site first learned to play the game of Texas Hold'em thanks to a mini-game on Red Dead Redemption, which is played on the Xbox. He realized that he could win most hands he played and he became obsessed. After completing the game (which had very little to do poker, by the way) he started playing in online poker events. Within a year he was winning tickets to big live events worldwide and within 3 years he had won his way to the WSOP Main Event.
He didn't get anywhere in that event, but the fact that he made it in such a short time is testament to the fact that you really can start anywhere.
Here is a list of the best Android poker games right now. Just bear in mind that if you use free apps, you will need to put up with ads.
Zynga Poker: By far the best on the market
World Series of Poker: A true taste of the Main Event
Governor of Poker 3: An all-round top Android poker app
2. Play Your Way
You can follow the guidebooks and you can listen to the experts, but all of that comes later. To begin with, you just need to play your own way and figure the game out for yourself. This is the fastest way to learn and it is also the best way to get you interested in the game.
If you are bombarded with tutorials too early, then you will get frustrated and you will lose interest. So, to begin with you just need to focus on playing your way, enjoying the game, and discovering if you have a natural talent for it.
It doesn't matter if you do or not, although it will help a little.
3. Learn
Once you have learned the basics and have learned to enjoy the game, it's time to learn some bluffing techniques and to understand what the experts do. You can find tutorials and advice on forums. You don't even need to signup, just browse the content already there and pickup a few tips and tricks.
At this point you should be interested in the game, so you will find that you're more willing to learn and to spend a lot of time trying to learn. Here are a few top poker forums:
TwoPlustwo.com
PokerStratergy.com/Forum
PoketFives.com/Poker-Forums
You should also pay visit to the Poker School Online, where you can learn, discuss and test yourself.
4. Advance
Once you have the basics nail down and you can consistently beat people online, then it's time to play on the real thing. You should look to download some real money poker software onto your Android device.
You will need to go directly to the poker site to do this as there are no gambling apps in the Google Play Store, and the best site is PokerStars. They have free-rolls and new member bonuses to get you started.
If you're on a tight budget, then make sure you stick with the smaller games first and that you focus heavily on free-rolls. In time, you will build up some FPP points, which you can keep using to play in free tournaments.
5. Satellites
On PokerStars you can play satellite tournaments to the WSOP. You can begin at levels that cost just a few cents to play and then work your way up. The less you pay, the lower you start. Think of it like a cup competition. The big teams enter at the later stages and are therefore closer to the final; the smaller teams enter early on and have a lot of qualifying rounds to go through until they make it.
It is a long road to take and you will have to go through many rounds, but it's worth it when you consider that a WSOP ticket is $10,000. So, don't get disillusioned, don't let loses and bad beats get to you. Stay patient and keep trying.
6. Quick Routes
If you have a little money it can be easier to make your way to the WSOP. For instance, the best satellites are the ones where you pay around $30 and only need 2 to 3 steps to get the big ticket that you seek. These packages also come with flights and commotion.
If this sounds like too much, then focus on playing low level cash games, free-rolls, turbo games and sit and go games to build up your balance. Just keep working at it and look to get around $300. You can also check your FPPs every now and then, unlocking the $10 rewards that pop up on occasion and making sure you fulfill the terms of your bonus.
If you have the skill, the it's fairly easy to build up your balance like this. You can focus on $1 and $2 tournaments and before you lose $50 you will have probably hit on a big score.
When this happens then you can essentially give yourself ten chances to secure the big tickets. The best thing about this is that if you miss out but get close enough, then you will get some cash back in return, which will allow you to try again. In fact, some of these tournaments will reward you with up to $5,000 even if you miss out on first place, and with that money you're halfway toward the ticket.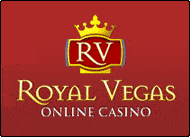 Royal Vegas Canada has been our editor's #1 pick for three consecutive years ! Great compatibility of course (iphones, mobiles and tablets) but also an exciting range of games and promotions. Excellent support teams and quick cashouts… What else to ask for ?