We don't know about you, but we are personally sick of fake reviews for sports books. When we search for reviews we expect to see a list that is honest and has not been manipulated by the site in question or by affiliates of that site.
So, we have decided to do something about it. In this article we'll provide an honest opinion of all sports books we have used over the last couple of years. We have worked with all of them in order to get bonuses and provide individual reviews, so we have a good idea of the best and worst.
If you want to see the best and worst online casinos, then we also have an article on that for you to read.
Sportsbooks Software: Best and Worst
Bet365: There is a lot going on here, but it operates smoothly and without issue, which is a rare but welcome find.
BetFair: Same as above, very quick and full of cool features. Decent poker software.
Unibet: We really love the layout and the variety on offer here.
Worst
Ladbrokes: Super-slow and super buggy software. A nightmare to work with.
BetWay: Does not seem to agree with either Mac or Chrome. Very annoying at times.
NetBet: Same as BetWay.
Sportsbooks Bonuses: Best and Worst
Best
Bet365: Always been one of the biggest and the best where bonuses are concerned
888Sport: Have offered some of the best bonuses we have seen and are also good where loyalty bonuses are concerned.
SkyBet: One of the biggest sports book no deposit bonuses we have seen. They also have the SkyBet Club that pays out regularly to loyal players. Great mobile software.
Ladbrokes: There are a lot of issues with this site, but the bonuses are not one of them.
Worst
Winner Sports: Do not pay out the bonuses that they promise
10Bet: Have systems in place that complicate the process and help them to avoid paying out.
Sportsbooks Customer Support: Best and Worst
Best
32 Red: Always a delight, always professional and ever keen to offer free bets to appease players.
SkyBet: Same as a above. A delight to talk to.
888Sport: Always happy to help, even if it can be frustrating to find live chat on their site.
21Bet: Quick and professional, just as it should be.
DafaBet: Underrated and undervalued, but they are very professional and helpful.
Worst
BetFair: For a big site you would expect some honesty and professionalism, but you would be wrong.
Bet365: We have personally seen them close accounts purely because someone expressed frustration. Their staff have too much control and they are not kept in check, so they take out their frustrations on customers, which is never a good thing.
Vernons: Terrible in so many ways.
Mr. Green: We have seen them actually insult their customers and have heard so many bad reports.
Sportsbook Blacklist: Sites to Avoid
We have had issues with many sports books out there. For the most part, these are nothing huge and we know that they are still genuine. But then there are ones that we would never trust, ones that we can't in good faith recommend and one that we are surprised are allowed to still operate.
So, this is a list of those sportsbooks. If you value your money and your safety, wherever you are in the world, then you should avoid these:
Vernons: Terrible customer support. They have an "ID verification" for everyone, but refuse to accept any amount of proof.
Winner Sports: Fake bonuses. Non-existent customer support. Failed withdrawals. Refusing to pay.
Titan Sports: No customer support. Difficult to access account.
Mr. Green: Appalling customer support. One of the worst experiences ever.
Sportsbooks: Best Overall
Now for a list of the very best that we have encountered, ones that get most things right and don't have too many red marks:
Sports Interaction: All-round very solid.
Bet365: Customer support aside, it ticks many boxes
SkyBet: One of the best around the world
Paddy Power: An online giant that needs and deserves all the respect it gets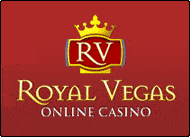 Royal Vegas Canada has been our editor's #1 pick for three consecutive years ! Great compatibility of course (iphones, mobiles and tablets) but also an exciting range of games and promotions. Excellent support teams and quick cashouts… What else to ask for ?