4 May
BetOnline Poker for Mobile Devices like Nexus
If you have an Android tablet such as a Nexus or Samsung and you're looking to play poker, then BetOnline might be your best bet.
In this guide we'll put this poker room, and it's mobile software in particular, in the spotlight and ask if it is deserving of your time. We will look at the pros, cons, features and more.
BetOnline Review
Let's begin with a quick rundown of the best and the worst things about the BetOnline mobile poker room:
Pros
It is available to players in the United States
You can also play it if you are based in Canada
There are plenty of bonuses and promotions
It is easy to use and there are a good selection of tournaments
There are free-rolls on the site every day
It is attached to a US legal sports book
Weak players
Cons
Not as big as other sites
Limited number of guaranteed tournaments
Very little choice where banking options are concerned
You are limited to games of Texas Hold'em
Few satellites available
Very few major events, such as the PS Spring Series of Poker
Graphics are basic
Downloading BetOnline
You can download this software on your mobile device and you can also download it on both Mac and PC computers. That will come as a relief to many players, because far too many modern poker rooms just don't cater for Mac users.
The graphics are very basic, as mentioned above, but they are far from the worst you will see. The simplicity reminds us somewhat of the early days of PartyPoker and 888 Poker. The good thing is that the features and the speed are still there, even if the aesthetic is not.
Playing BetOnline
There is a good selection of games here, with a range of table sizes, and with thousands of players online at any given time. If you play during peak times then you will not have any trouble finding a game, especially if you're playing on the biggest guaranteed tournaments (although these are not as readily available as they are on other sites). However, if you login during off-peak times, when everyone is at work or in the very early hours of the morning, there isn't much available.
One of the biggest frustrations for online poker players is being ready to pay and having no one to play with. Also, you have to consider that you will never find tournaments with more than a few thousands players. On PokerStars, which has tens of thousands of players online at once, it's common for there to be in excess of 5,000 players in a single tournament. That's impossible here and the average is in the hundreds, while the most we have seen is just under 1,000.
Also, it can be frustrating to try and multi-table here. Not only because there are fewer quality tournaments to join, but because the software just isn't conducive to it.
BetOnline Mobile Poker Review: The Low Down
There is a lot to like about this software, but it's not perfect. In the United States there isn't a great deal of choice, certainly not as much as there used to be. In the old days, BetOnline poker would have been overshadowed by many other poker rooms, these days it stands out as one of the best.
If you are in the US then this is a great choice and one we wold recommend over any other. If, however, you are based in Canada, as many of our readers are, then you might want to give this one a miss. It's not that it's bad, it's just that there are so many better options out there.
Poker is big in Canada and unlike our neighbors to the south of the border we have free rein when it comes to choosing poker sites. When there is so much choice, BetOnline begins to pale in comparison.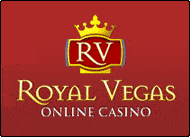 Royal Vegas Canada has been our editor's #1 pick for three consecutive years ! Great compatibility of course (iphones, mobiles and tablets) but also an exciting range of games and promotions. Excellent support teams and quick cashouts… What else to ask for ?