4 May
Can You Gamble Through the Google Play Store?
This is a question that we see a lot, and it's one that has generated a great deal of confusion in the mobile gambling industry. There is a reason it is being asked though, and there is a reason that confusion exists.
So, Can you Gamble Through the Google Play Store? Well, in this guide we aim to find out.
Real Money Gambling Not Allowed on Google Play Store
There are no real money gambling apps on the Google Play Store, because it doesn't allow them. Google has always taken a hardline on gambling. The Google search engine doesn't look too kindly on gambling sites; they have hit restrictions on gambling ads; and there are no real money gambling apps in the Google Play Store.
This may be because they want to be family friendly. It may be because they are an American company and there are many issues with regards to real money online gambling in the United States. Whatever the reason, these apps do not exist and it's not looking like that will change anytime soon.
Fun Play Gambling
There is no shortage of "fun play" gambling games in the Google Play Store, but you will notice that none of these will let you gamble with real money. They can cost money and they simulate real losses and wins, but there are no genuine rewards.
The purpose of these games is to win fake coins or points that add you to a leaderboard. These leaderboards can be on social media, they can be between friends or they can be all over the world.
They can be fun, but ultimately there is no real money to be won and in our eyes, and the eyes of many, that makes them pretty much useless.
How to Gamble for Real Money on Google and Android
The good news is that there are no restrictions to stop you gambling online using Android device, even if they are Google devices as well.
You can simply download the app from the casino, sportsbook or poker website and then follow the instructions. You may need to change your settings to allow "third-party" apps, but this is fine. It basically means you are allowing apps from outside of the Google Play Store, which is essential if you want to play these games.
When you get the app on your device then you are free to gamble as you choose.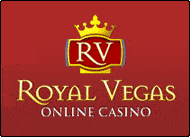 Royal Vegas Canada has been our editor's #1 pick for three consecutive years ! Great compatibility of course (iphones, mobiles and tablets) but also an exciting range of games and promotions. Excellent support teams and quick cashouts… What else to ask for ?