7 Jul
How Gum still Influences today's Mobile Slot Machines
The history of slot machines runs deep, spanning over a century. Along the way, chewing gum has been one of the most influential factors in live and mobile slot machines.
The first slot machine was invented in the late 1890s, more than a century before Android and iOS operating systems ever entered their first mobile devices. The history of these games involves a vast number of influences and innovations. Surprisingly, something as trivial as a stick of chewing gum has become one of the most prolific and longest-lasting of all.
It all started with the prohibitive nature of these mechanical gambling devices. For more than three decades, up until 1931, slot machines that paid money were illegal in the United States (where they were originally invented by an auto mechanic named Charles Fey). Even then, they were only deemed legal in Nevada.
However, they were extremely popular all over the country right from the get go. They helped draw in customers for small businesses, like taverns, bowling alleys, cigar shops and more. They key was to figure out how to reward players without breaking the law, which meant no monetary prizes.
Many operators violated the law anyway, delivering cash payouts under the table. Others found a more practical solution, and gave away thing like cigars, golf balls and free drinks as prizes. Soon enough, manufacturers developed 'Trade Simulator Slots', which did all the work – taking in money and paying out merchandise prizes. They were enormously successful.
Where Does Chewing Gum Come In?
Back in the day, circa 1913, there was a company known as Novelty Co. that developed the first Bell Fruit Gum slot machine. The prize offered was – you guessed it – packs of Bell Fruit chewing gum. One of the game's key symbols was the Bell-Fruit-Gum logo (photo right). As you can clearly see, it was the inspiration behind the 'Bar' symbols we've seen in slots for decades since.
The fruit flavor associated with of each pack of gum was the influence behind all those popular, fruity symbols we see to this day. Red cherries are the most prominent of all, imbued into countless games over the last century, and still used in the newest mobile slot machines on the market today. All this originated from Bell Fruit Gum.
For years, these machines were copied by other manufacturers. The names and prizes may have changed, the symbols did not. Due to their immense popularity on the original Bell Fruit Gum machines, these other companies infused their games with all the bars and fruit symbols they could muster.
As time progressed, and manufacturers sought ways to deliver larger prizes, they devised a way of increasing the number of winning (and losing) combinations. They needed more symbols, and they got them by splitting the bars into three separate icons. Thus the single bar, double bar and triple bar symbols were born.
You'll find a lot more fruit-filled designs on today's live and mobile slot machines, as well. It's not all cherries and lemons anymore. Manufacturers have since added everything from watermelon, orange and pineapple, to mango, kiwi and pomegranate, making the games more appetizing than ever.
Those fruit symbols influenced the industry so much that, in some regions, slots are actually referred to as "fruit machines". This association is especially prevalent in the UK, but even in North America, games that continue to depict fruit and bars are identified by the nickname fruit machines.
So the next time you swipe and tap your way over to your favorite mobile slot machines, don't forget where their primary influence came from. For added effect, why not have a stick of chewing gum while you play?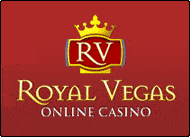 Royal Vegas Canada has been our editor's #1 pick for three consecutive years ! Great compatibility of course (iphones, mobiles and tablets) but also an exciting range of games and promotions. Excellent support teams and quick cashouts… What else to ask for ?