19 Jun
Android Casino Revolution – 14 Years in the Making
The Android gambling revolution didn't just happen overnight. Like all modern technology, Android's history is much deeper than most of us realize. As popular as Android casino games are now, the engineering that started it all began many years prior to the introduction of the first Android-powered mobile device.
A Quiet Beginning
It all began in Palo Alto, California in 2003, when four men—Rich Miner, Andy Rubin, Nick Sears, and Chris White—founded Android Inc. It was a very quite little operation. A rather mysterious one, at that. But also one they had every ounce of faith in.
Mr. Rubin once described the project as having "tremendous potential in developing smarter mobile devices that are more aware of its owner's location and preferences."
It wasn't until April of 2004 that the founders actually revealed their intent for the company when pitching it to investors. At that time, the goal was to develop an advanced operating system to power digital cameras. However, it quickly became apparent that their concept was far too expansive to be confined to a comparably minimalistic camera market.
Within five months, a new sales pitch was delivered, this time touting Android as a 'handset' operating system that would rival the existing market leaders, Symbian and Windows Mobile.
Shortly thereafter, the Android project received an enormous boost from Andy Rubin's close friend, Steve Perlman, a software magnate with ties to both Microsoft and Apple. Perlman gave Rubin $10k in cash, followed by an undisclosed investment, asking for nothing—not even a stake—in return.
Google Takes the Reins
In 2005, Google swooped in and bought Android for an undisclosed amount of money, known to be 'at least $50 million'. Miner, Rubin and White all began working for Google on the Android project.
Their intentions remained veiled in secrecy at that point. All that was know was that Android was working on software for mobile phones.
The first prototype to emerge looked similar to Blackberry, with a full keyword. But those plans were soon scrapped upon the arrival of the Apple iPhone, the very first touch-screen "smartphone", in 2007.
Back to the Drawing Board
Android casino games were put on hold for another year as the company went back to the drawing board to upgrade the operating system with touch-screen technology.
In November 2007, an alliance of mobile technology developers, along with Google, was formed. The goal was to create ""the first truly open and comprehensive platform for mobile devices".
The alliance included major players in the mobile industry, including Samsung, HTC, Motorola, Sprint and T-Mobile. It was this consortium that eventually propelled Android to the number-one position in mobile OS market share.
On September 23, 2008, the very first Android powered smartphone hit the shelves. It was known as the HTC Dream, (aka T-Mobile G1).
Android Gambling Becomes Reality
The online casino industry had been booming for more than a decade by this point, and every major company knew the mobile casino realm was the future. Where previous flip-phone casino technology had failed, due to graphic and navigational encumbrance, touch-screen was destined to change everything.
Casino software firms like Microgaming were already working on casino games for Apple's iPhone and iPod Touch,and this new Android OS presented yet another challenge—and potential revenue stream.
One by one, existing games were transformed into Android casino apps. The content grew, popularity soared, and the Android gambling revolution was well underway.
Then HTML 5, a new web-coding markup language compatible with all desktop and mobile operating systems, reached its full potential around 2014. This gave digital games developers and casino operators a new way to supply Android casino games 'in-browser'. With no apps or downloads required, they were able to provide a much wider variety of games that were equally compatible with major operating systems.
Today, the Android casino games menu continues to expand. Casinos like Royal Vegas are updated every month with new games from Microgaming, all optimized for Android. And according to industry analysts, the Android gambling revolution will continue to soar into 2020 and beyond.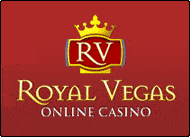 Royal Vegas Canada has been our editor's #1 pick for three consecutive years ! Great compatibility of course (iphones, mobiles and tablets) but also an exciting range of games and promotions. Excellent support teams and quick cashouts… What else to ask for ?