4 May
The History of Mobile Gambling: Android and iOS
In 2005 a prediction was made that the online gambling market would be worth close to $20 billion by 2009. That probably doesn't sound like a bold claim right now, as it's actually worth more. But you have to consider that the iPhone was not released until 2007, which means this claim was made 2 years before mobile gambling began to transform into the industry that we know it as today.
And there is a reason for that. Simply put, the iPhone, the iPad and all of the Android devices that you know and love did not begin the mobile gambling revolution. They are certainly where it is at today, but mobile gambling was able to get a start without them, which ensured that by the time they became available, it already had the tools needed to push that extra mile.
Early Days of Mobile Gambling
The early days of mobile gambling was on very limited devices and there were very few players willing to get involved. As a result, the software developers just didn't cater for them and no one was interested.
With the release of the iPhone, this began to change, but it wasn't until a few years later, when many other companies had created smartphones and when tablets had become a trend, that casino software developers too notice.
At this point in time developers like Microgaming and Playtech created mobile software, anticipating the future success of this industry. And they were right to make that prediction and create that software, because these days those developers make more money from their mobile software than they make from their desktop software.
The Big Change
Things really began to change around 2014/2015. At this point in time most households had at least 1 tablet computer and most people had at least 1 smartphone. These devices had become the most popular way to shop, chat and browse online, which was all down to mobile apps that had gradually been turning us towards a more mobile world.
In this year there were more people using their mobile to access the internet than there were using desktops. And in the three years since then, the balance has shifted even more. It has gotten to the point where desktops and laptops are almost considered antiques, because the vast majority just do not use them.
It seems that the only people who prefer to use laptops and desktops are dedicated gamers who need them to play, and hard working professionals who need them to work. Everyone else prefers to use tablets and smartphones.
This means that mobile gambling is bigger and will always be bigger than desktop gambling. What's more, as this industry continues to dominate, it is gradually changing the way we gamble online for the better.
This is an exciting time for online casino gamblers and we for one will love to see where we are heading.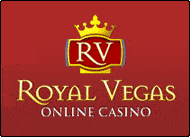 Royal Vegas Canada has been our editor's #1 pick for three consecutive years ! Great compatibility of course (iphones, mobiles and tablets) but also an exciting range of games and promotions. Excellent support teams and quick cashouts… What else to ask for ?