27 Jul
Apple iOS 10 Online Roulette Apps and Flash Games
Exploring the range of real money iOS 10 online roulette apps and Flash games for iPhone and iPad mobile devices.
In the fall of 2016, Apple proudly introduced its latest iOS 10 operating systems for iPhone and iPad devices. As the name implies, it's the tenth installment from Apple, succeeding the 2015 release of iOS 9. And as you can probably guess—if you didn't already here the announcement back in June—it will be supplanted by iOS 11 in September 2017.
But for now, the iOS 10 is the latest and greatest thing for Apple users. And if you have a hankering for online casino gambling—particularly the King of all casino games, roulette—you'll be glad to know there are plenty of opportunities to play iOS 10 online roulette for real money.
IOS 10 Online Roulette – App or Flash?
The first thing you'll need to decide is whether you want to play on an app, or directly in a browser via Flash technology. If you were hoping to snag a real money roulette app from the Apple iTunes Store, depending on your country of residence, the choice may have already been made for you.
The Apple iTunes Store, where thousands upon thousands of apps can be searched and downloaded, has strict rules where it pertains to online gambling content. Section 5.3.4 of the Apple Developer Policy states:
"Apps that offer real money gaming (e.g. sports betting, poker, casino games, horse racing) or lotteries must have necessary licensing and permissions in the locations where the App is used, must be geo-restricted to those locations, and must be free on the App Store. Illegal gambling aids, including card counters, are not permitted on the App Store. Lottery apps must have consideration, chance, and a prize."
For the most part, Apple's app store only supports real money gambling apps licenced in, and accepting players from, select European countries like the UK, Italy, France and Spain. Licenced sports betting apps are supported in Australia, as well.
Here in Canada, players are limited by their province of residence, and what local regulators have chosen to make available. British Columbia's BCLC offers a mobile lottery app only. Loto-Quebec provides two mobile lottery apps and a mobile sports betting app, but users can only "prepare" their bets before officially placing them at a retailer, or on the EspaceJeux website.
Ontario is the only province that supplies its provincially licenced and regulated casino games, via PlayOLG Mobile, for iPhone and iPad. This is a good option for residents of Ontario who want to download an app to play iOS 10 online roulette for real money.
For those who don't have access to apps from the iTunes store, more options exist. You can either visit a mobile casino website that supplies its own native mobile app, or play directly on that website without downloading anything.
In recent years, HTML5 and Flash technology have been utilized to provide a seamless mobile experience. Apple users can access iOS 10 online roulette and other games instantly. Just sign-up an account, make a deposit, tap a game and start playing.
In fact, this form of mobile gaming is compatible with all operating systems, both desktop and mobile. That includes Windows and Mac computers, as well as iOS, Android, Windows Phone and—in some cases—even Blackberry smartphones and tablets.
Picking The Right iOS 10 Mobile Casino
If you happen to live in Ontario, chances are you're already leaning towards the PlayOLG mobile app. But before you do, there is some extra information you might want to consider.
Due to Canadian legal restrictions, PlayOLG is unable to provide any decent promotions for their members. Where the vast majority of internationally regulated mobile casinos provide generous welcome bonuses, Ontario's homegrown gambling app cannot.
If you were hoping to take advantage of a lucrative 100% up to $XXX bonus offer, exploring internationally regulated casinos with iOS 10 online roulette apps or instant-play compatibility is going to be your best option. Then again, if you don't live in Ontario, it's your only option.
The good news is there's virtually no limit to the number of operators offering this service. The bad news is that not all of them have a good reputation for upright business practices.
My personal recommendation goes to Royal Vegas Mobile, a distinguished operator who's been satisfying Canadian players since it was founded in 2000. There's a generous $1,200 welcome bonus package and more than 450 games—including several variations of iOS 10 online roulette—to choose from.
Alternatively, you can seek out an operator on your own. Just be sure it's been around the block a few years at least, and there's no recent complaints by customers. Then look into the deposit options, bonus offers and game variety.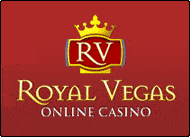 Royal Vegas Canada has been our editor's #1 pick for three consecutive years ! Great compatibility of course (iphones, mobiles and tablets) but also an exciting range of games and promotions. Excellent support teams and quick cashouts… What else to ask for ?