4 May
Mobile Casino Bonuses: Get More From Them
There are many great mobile bonuses out there for online casinos. You can typically trigger these regardless of your device, whether it is a tablet or a smartphone, and whether it uses iOS or Android. However, there are ways that you can trigger extra cash bonuses, and ways that you can get more from the bonuses there in the first place.
Free Spins
You should be very wary of free spins. They are often there to make a bonus look better than it actually is. That's because they only need to offer 100 free spins or more to impress players, even though those free spins can be valued at just $0.10 each. That means that they are only worth $10 in total.
So, don't focus too much on them unless they specifically state they offer a high stake per spin. If you are given them anyway, then make sure you use them on slots with high RTPs, which covers many mobile slots, but tends not to include progressive jackpot slots.
Loyalty Bonuses
These are essential on all good casinos, but not all offer them. The more you bet, the more valuable these bonuses are. If you are a small stakes player then there is a good chance that you won't benefit from them much. However, if you are a high roller then you shouldn't accept any casino that doesn't have a loyalty bonus for you.
That's because these can mean a lot to a high roller. There are loyalty schemes out there that can reward you with VIP sporting tickets, vacations, expensive gifts and more. And if you join a casino that doesn't have one but still bet big, then you're missing out.
Hidden Schemes
Some online casinos are part of casino communities that offer you a wealth of extra bonuses. Such is the case with Fortune Lounge casinos like Royal Vegas. Fortune Lounge has its own loyalty bonus, it has free spins, it has giveaways and much more.
Many players signup to Royal Vegas and never realize that they can also take advantage of extra bonuses on Fortune Lounge. So, they often go unclaimed. This is a huge shame, as these bonuses can be even more lucrative than the ones offered by Royal Vegas.
Fortune Lounge also partners with many more sites, and it's not the only scheme out there that does this. So, look around before you join and make sure you check-in after you do.
Sportsbook Bonuses
Sometimes, when you work your way through a casino bonus you can still claim the sportsbook bonus. This double-whammy is a great way to get more for you money on online gambling website. Just bear in mind that some bonuses will be overinflated during certain big events and under-inflated during others.
One such key event is the Grand National horse race in the UK. You might not think that one horse race in one country could have a negative effect, but you would be wrong. Many sportsbooks attract a large number of UK players and they all stop offering promotions on the day of this race. That's because 99% of the adult population of this country want to place a bet on this race. The sports books know this, but they also know that none of those players will return or stick around, so bonuses are wasted on them.
On the flip side, you tend to get great bonuses during the World Cup and other big global events.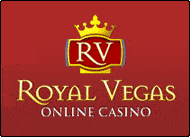 Royal Vegas Canada has been our editor's #1 pick for three consecutive years ! Great compatibility of course (iphones, mobiles and tablets) but also an exciting range of games and promotions. Excellent support teams and quick cashouts… What else to ask for ?