20 Jul
Real Money Doodle Jump Coming to Casinos in 2018
Gamblit Gaming to make real money Doodle Jump casino game.
Of all the mobile gaming apps ever to grace Google Play and other app stores, few have achieved the long-term popularity of Doodle Jump. That cute green alien and his springy little legs have captured the hearts of gamers all over the world. Now, the game's creators are hoping to capture the dollars of gambling enthusiasts, as well.
Lima Sky, the company that introduced Doodle Jump in 2009, has partnered up with Gamblit Gaming, the leading manufacturer of skill-based gambling machines in the US. The contract gives Gamblit the rights to "gamblify" the popular mobile app.
The goal is to create a real money Doodle Jump game that will attract its millions of fans to the casino floor. Here, they will have the opportunity to bounce their way to huge winnings, if they have the skills to do it.
Excitement over Real Money Doodle Jump
Darion Lowenstein is the Chief Marketing Officer for Gamblit Gaming. He's been a fan of Doodle Jump for as long as it's been on the market, and was especially happy about his company's chance to create a real money Doodle Jump game for casino goers.
"There are a LOT of Doodle Jump fans here at Gamblit, and I for one have been playing it since it first landed on my phone eight years ago," said Lowenstein. "Doodle Jump's massive fan base will love to play and win money on this classic hit in a casino, and we are very proud to partner with Lima Sky!"
Lima Sky's Chief Operating Officer, Matt Turetzky, was equally enthused by the agreement between the two gaming companies.
"We're beyond excited to join forces with the team at Gamblit to gamblify Doodle Jump and bring one of the most iconic and beloved mobile games to the casino floor," said Turetzky.
"Real-money wagering will add another level of excitement and engagement while still keeping true to the core elements of the game that have made Doodle Jump such a long-standing hit among fans."
Multi-Platform Success of Doodle Jump
Since it was first launched 8 years ago, Doodle Jump has made its way onto a multitude of gaming platforms. In the beginning, it was optimized for Windows desktop computers, as well as mobile devices including Android and iOS smartphones and tablets.
As its popularity soared, Lima Sky continued to expand the compatibility of Doodle Jump, going so far as to release versions of the game for Xbox and Nintendo DS. It even made its way into arcade cabinets.
Doodle Jump Coming to Casinos in 2018
Gamblit has estimated that the real money Doodle Jump games will arrive in 2018, following production and regulatory approval. Las Vegas casinos are the most likely target for initial release, being Gamblit's number one market place to date.
The company has already positioned its skill-based Model G interactive table games throughout half a dozen major Las Vegas casinos. The company has a new model, called TriStation, set to launch this summer. Gamblit's skill gambling machines can also be found in several California card rooms, and aboard select Carnival cruise ships.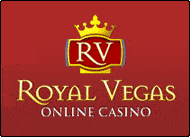 Royal Vegas Canada has been our editor's #1 pick for three consecutive years ! Great compatibility of course (iphones, mobiles and tablets) but also an exciting range of games and promotions. Excellent support teams and quick cashouts… What else to ask for ?