14 Aug
Google Play launches Real Money Gambling Apps for Android
Google Play now delivering real money gambling apps for Android mobile in France, Ireland and UK.


After years of iconoclastic restrictions, Google has finally made good on its promise to permit Android real money gambling apps on some of its European-facing Google Play stores. As of last week, Android mobile users can now find online casino, poker and sports betting apps available for download.
It's been four long years since Google Play updated its developer's policy to prohibit real money gambling apps. In 2013, and every year since, the rules for app development were clear on the company's aversion to genuine casino, poker and sports betting mobile apps.
The previous message read:
"We don't allow content or services that facilitate online gambling, including but not limited to, online casinos, sports betting, lotteries, or games of skill that offer prizes of cash or other value."
New Android Real Money Gambling Apps Policy
Late last month, the mobile app giant confirmed that it will open the doors for installing real money gambling apps on Android. Last week, the new policy went into effect.
For the time being, these apps are only found in Google Play stores in France, Ireland and the UK.
The updated Restricted Content Policy on Gambling now reads:
We allow content, services and ads that facilitate online gambling, as long as they meet the following requirements:

Gambling Apps (Currently permitted in the UK, Ireland, and France only)

Developer must successfully complete the application process in order to distribute the app on Play;

App must comply with all applicable laws and industry standards for any country in which it is distributed;

Developer must have a valid gambling license for each country in which the app is distributed;

App must prevent under-age users from gambling in the app;

App must prevent use from countries not covered by the developer-provided gambling license;

App must NOT use Google payments services, including Google Play In-app Billing;

App must be free to download and install from the Store;

App must be rated AO (Adult Only) or IARC equivalent; and

App and its app listing must clearly display information about responsible gambling.
Benefits for Android Real Money Gamblers
Mobile gaming enthusiasts have always had access to real money gambling apps for Android. However, in order to download and install them, players had to obtain them directly from the website of the casino, poker or sports betting operator.
Now, individual players will be able to rate the apps and game play, as they do with all other Android mobile games. It will open up the doors for competition among French, Irish and UK operators, ensuring they have their players best interest at the core of their services.
For those seeking the best Android real money gambling apps in these locations, the benefits will be great. They will have access to reputable, licensed gaming apps that follow the code of conduct laid forth by their respective jurisdiction.
Google has promised to widen the regional availability of real money gambling apps for Android in the future. Hopefully, regulated countries like Australia and Canada will be next on the list for availability.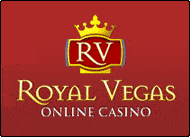 Royal Vegas Canada has been our editor's #1 pick for three consecutive years ! Great compatibility of course (iphones, mobiles and tablets) but also an exciting range of games and promotions. Excellent support teams and quick cashouts… What else to ask for ?