4 May
Is Tablet and Smartphone Gambling Safe?
One of the reasons that everyone hasn't made the switch to tablet gambling is because they are concerned for the safety of these devices. There are many who treat everything new online with a certain degree of caution. They are worried about security, fraud and the potential for theft, and because they don't really understand the process of mobile gambling, they group this industry into those concerns.
However, there really is nothing to worry about. Mobile gambling, whether you do it on a smartphone or on a tablet device, is completely safe. Or rather, it is if you do it right. To make sure that you know how to do it right and you know exactly what it is you should be doing, we have explained everything in this guide.
Make Sure The Casino is Legit
Your first step is to check that the online casino you are dealing with is secure and trustworthy. If it is not then there is a good chance that the mobile app will not be either.
So, look for security certificates, audit reports and regulatory information. Don't just take the logos as a sign that they have them though. Click-through and make sure that they are official. It is easy to fake these, but if they are real then it is easy to tell.
Download From an Official Source
Once you have confirmed that the casino you are dealing with is legitimate, then it's time to get the mobile casino app. There are two ways you can do this: you can download through the app store, or you can download direct.
Whether a casino app is available on an app store or not is not an indicator of whether it is reputable or not. Also, you need to consider that Android users will not be able to download real money gambling apps through the Google Play Store. It is against the rules, even if you are based in a country where online gambling is legal.
In that case, and in most other cases, your best option is to go direct to the casino site. At least that way you know you are getting an app that is 100% authentic.
Do Not Use Public Wi-Fi
This is a bad idea, and one that few people seem to understand. It is very easy for someone to hack into public Wi-Fi and to monitor everything that goes through. We're not just talking about hackers either. There is cheap, easy-to-use software out there that anyone can use to gain control of every piece of data going through public Wi-Fi and other unsecured Wi-Fi.
This basically means that they can monitor the sites you visit, the passwords you enter and more. They can even gain control over your computer and cause all kinds of chaos. So, never use public Wi-Fi for anything secure, including online banking and online gambling.
Secure Wi-Fi is okay, as is 3G and 4G.
Stay Secure
Finally, you need to make sure that all of your accounts connected to the online mobile casino are secured with a passcode, and that your device is also secure.
So, you should require a passcode to login to your device; a password to login onto the mobile casino software; and some form of code in order to deposit, withdraw and change banking details.
It's hard to misplace a desktop, but we're always losing tablets and smartphones. They can get stolen or misplaced, and they can end up in the wrong hands. So, at least this way you are completely protected if that does happen. Otherwise they could gain quick access and start depositing or withdrawing straight away.
For that extra level of security you should also set deposit limits that you know you would never need to exceed as a player, and you should have some kind of failsafe app that allows you to erase the data on your device remotely if it is lost or stolen.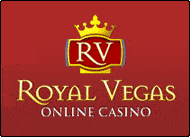 Royal Vegas Canada has been our editor's #1 pick for three consecutive years ! Great compatibility of course (iphones, mobiles and tablets) but also an exciting range of games and promotions. Excellent support teams and quick cashouts… What else to ask for ?