9 Jun
Casinos face "Vaporization" from Tablet Online Slot Machines
Vaporize [verb]: Convert or be converted into vapor
The term vaporization generally refers to physics, dealing with gaseous substances that would be liquid or solid, if it weren't for some outside force acting upon it. According to creativity consultant Rob Tecrek, the term can be applied to numerous industries, including land-based casinos, that risk vaporization from an increasingly "dematerialized world", brimming with smartphone and tablet online slot machines.
Mr. Tecrek is the founder and president of General Creativity Consulting, specializing in applied creativity and innovation. His expertise are often sought by the CEO's of multi-million dollar businesses. This week, he was the closing keynote speaker at a special Innovation Day conference held at the Encore in Las Vegas.
Sponsored by the American Gaming Association (AGA) and hosted by Pricewaterhouse Coopers (PwC), Innovation Day is an exclusive gathering of AGA members to discuss future innovations in the realm of land-based gaming and hospitality.
Innovate Now or Face Vaporization
Mr. Tecrek knows his business, as proven in his award-winning book Vaporized: Solid Strategies for Success in a Dematerialized World, and had a stiff warning for the land-based casino industry.
He said that mobile social gaming is changing rapidly. Every innovative breakthrough made in smartphone and tablet online slot machines is another nail in the coffin of the casino industry.
Simply put, Mr. Tecrek believes land-based casinos will continue to see a decline in customers, and eventually disappear altogether, if they can't find a way to innovative and keep up.
Tablet Online Slot Machines Always Evolving
The innovation expert described today's smartphone and tablet online slot machines as being much more diverse and imaginative than what casinos have to offer. Customers are being conditioned by these new mobile slots, making the land-based variety far less appealing.
In reference to a historic slot machine exhibition taking place now at the San Francisco International Airport, Tecrek said:
You're not going to believe it, but those cherries, bars and bells were introduced in the 1880s. We still haven't changed them. They're silently telegraphing a message when millennials walk through the casino floor. What it's saying is, 'This is not for you. This is an artifact from a bygone era.'
"Once those games are sealed by the regulators, they're sealed for good and you can't change those games on the fly," he explained. "You simply can't innovate at the speed of mobile games and the entire mobile industry."
Slot games designed for Android and iOS devices are capable gathering constant feedback from players. Developers are able to make immediate changes to improve their appeal, constantly delivering a better and more creative experience for players of smartphone and tablet online slot machines.
On the flip side of that coin are land-based operators and games manufacturers, who face underlining restrictions from regulators. To present a new and innovative idea, developers must wait for approval, amendments to existing regulations, and further approval of the finished product.
The evidence is glaringly bright. Nevada passed regulations for skill-based slot machines in September of 2015 with the specific intent of appealing to millennial customers. Yet here we are in mid 2017, and these games are just now showing up, in very small quantities, on casino floors.
Mobile Slots Free Play Conditioning
He also noted that the average mobile gamer has been "conditioned to 'free'". Smartphone and tablet online slots machines provide players with options – free play or real money. Mobile users have come to expect this from a gaming experience, and it negatively impacts their view of land-based casinos.
"Obviously, I understand the economics of the casino games," said Tecrek. "But I'm saying that when consumers walk in, they're going to be disappointed (because) it doesn't meet their expectations."
Casinos Running Out of Time
Tecrek asked attendees to consider just how many industries – once major, billion-dollar industries – have been vaporized by mobile technology. Pay phones hardly exist anymore. Telephone directories are a waste of paper. No one buys address books, road maps, music CDs, disposable cameras or film anymore. DVD rental stores have vanished.
These items and services have become obsolete, "because we always have a smartphone app for that," he said.
The creativity expert urged casinos and slots manufacturers to rethink everything and make changes now, before they become an addend to the above list of vaporized industries.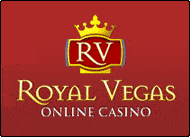 Royal Vegas Canada has been our editor's #1 pick for three consecutive years ! Great compatibility of course (iphones, mobiles and tablets) but also an exciting range of games and promotions. Excellent support teams and quick cashouts… What else to ask for ?