4 May
Best Tablet and Smartphone Bonus Slots
If you have ever played real money mobile slots that were created exclusively for mobile devices, then you will know how great these slots can be. There are many real money slots out there for mobile devices, but most of these were copied over from desktop software and they leave a lot to be desired.
In this guide we'll show you some of the best real money mobile slots on both sides, from those created just for mobile casinos to those that began on desktops and have since made the switch.
Beehive Bedlam Reactors
This game will remind you a lot of Candy Crush, and that's not a coincidence, because we're pretty sure that's what they were going for. It has a bee and a honey theme. It is cute and just like Candy Crush, you win by getting lines and groups of symbols.
Of course, slots are automated and they are not games. Or at least, other slots aren't, because Beehive Bedlam Reactors is. The main game is automated just like any other slot. Because if you fill the honey pot (which fills when you land a honey jar symbol) then you will be taken to a mini-game.
This game is like Flappy Bird, but with a bee. You have to tap the screen to make it fly and you have to avoid obstacles and collect coins. The better you do, the more you will get. Therefore, skill plays a huge role. We were surprised to discover this, so much so that we end up with a win of just 2x during the first bonus round we entered.
After that however, we understood what to expect, we did a lot better and we secured a win of 20x as a result. In later games we would get even more, but we also slipped-up on occasion and got a lot less. This is how all real money slots should be, and it's why we love this game.
Think Flappy Bird meets Candy Crush meets Sonic the Hedgehog, and you'll understand just what this game is and why it is so addictive.
South Park: Reels of Chaos
This was a desktop game and a mobile game when it was first created, but it has since become almost entirely a mobile game. That's the better platform for it, and that's where it looks the best.
South Park: Reels of Chaos puts you in the shoes of a sugar-coated superhero in the South Park universe. We watch a lot of South Park and can't remember ever seeing the protagonist, but we do recognize all of the villains and the other characters. The main villain is Professor Chaos, which is Butters in disguise, and you will also see the alter egos of Cartman, Kyle, Kenny and Stan.
This is great fun, but it is also very rewarding. The bonus feature nearly always returns at least 20x, and there are many randomly unlocked features as well. The base game is not very rewarding, but with so many big bonuses being triggered all of the time, you don't need them.
South Park
This game was released before Reels of Chaos. It is also created by NetEnt and it is available on both platforms. It's not as generous, but there are many more bonus features and there is also a lot more going on.
In terms of playability and the fun factor, there is a lot more to like here. However, in terms of how much you can win and how often you win, it leaves a little more to be desired than the Reels of Chaos game.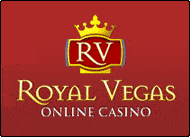 Royal Vegas Canada has been our editor's #1 pick for three consecutive years ! Great compatibility of course (iphones, mobiles and tablets) but also an exciting range of games and promotions. Excellent support teams and quick cashouts… What else to ask for ?