4 May
Texas Hold'em Poker on iOS and Other Mobile Devices
Texas Hold'em is one of the biggest poker variants in the world. In this short guide we'll show you how you can get more from this game by playing it your your Android, iOS and other mobile device. Android poker rooms and iOS poker rooms are in plenty supply these days, and there are many ways to get involved.
Big Android Poker Networks
The biggest Android network out there is also the biggest poker network period: PokerStars.com. Not only is this available in Canada, but this is where many of the site's players come from. That's because Amaya, the company behind PokerStars, is actually based in Canada.
PokerStars was one of the first networks to begin offering smartphone and tablet poker, and you can typically find their app in the App Store. If you use an Android device, however, you will need to visit the PokerStars site in order to download it and play.
Big iOS Poker Sites
You can also play PokerStars on your iOS device, but we find that Full Tilt Poker is a much better fit. This network is run by the same company (it wasn't founded by them, but they bought it out) and it has a different layout. It is just as quick, just as fun and it offers just as many games, but the different layout of this network means it is better suited to iOS devices.
One of the reasons for this is because it is much more graphically advanced. There are animated avatars and there are also more advanced themes on the tables, around the tables, and on the game screen itself. All of this looks so much better on the Retina Display of the Apple devices than it does on Android devices, which is why this is a much better fit.
Mobile Casinos for Poker
If you visit real money online casinos then your choices are pretty limited where Texas Hold'em are concerned. There are certainly plenty of poker games on these casinos, but most of them are Three-Card Poker, which is played against the house.
Texas Hold'em is always played player-to-player, which is a format that isn't conducive to an online casino environment. There are some live dealer casinos that will let you do this, but they are rare and they tend to only exist on small and niche sites.
The best way to play poker on mobile casinos is to check-in with the "Video Poker" section. Most casinos have these, and you'll find a huge selection on Microgaming casinos. Most video poker titles are based around the Draw and Stud formats of the game, which don't involve the use of community cards and can be played against the house. But there are a few Hold'em games to enjoy.
You have to bear in mind that many of the classic Video Poker titles were created in the 90s and the early 2000s, when Draw/Stud was at its biggest. Now that Hold'em is where it's at, there are many new titles that focus on this variant.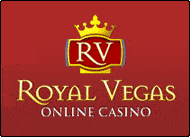 Royal Vegas Canada has been our editor's #1 pick for three consecutive years ! Great compatibility of course (iphones, mobiles and tablets) but also an exciting range of games and promotions. Excellent support teams and quick cashouts… What else to ask for ?