4 May
Play Video Poker for Free on Your Android Tablet
Looking for ways to play top video poker games on your Android? Then this is the guide for you. We will show you the best games and we'll also give you a helping hand beating them.
The Problems with Video Poker Apps
You might be tempted to stick with video poker apps in the Android or iOS app store. This is what many players do, but there are many issues with this.
Firstly, those games either cost money or are loaded with ads. Neither is good, because there are no rewards, no end game, so it's not worth it. You could argue that they provide a good learning experience, but there is no incentive for the house, so the house edge can often be very low and unevenly balanced. This means you won't get an accurate experience.
Best Way to Play Video Poker for Free
The best way to get a true video poker experience is to signup to an online casino and click "play for fun". These are the same games as the ones you bet real money on, only you don't have to risk a penny to play.
Also, many online casinos don't require you to deposit in order to signup and play, and some of them will even give you a no deposit bonus to get you started.
Tips for Beating Video Poker
Before you play this game it is essential that you understand the rules of poker and that you understand poker hand values. If you don't then you're at a serve disadvantage and are effectively playing blind.
Luckily, these values are easy to learn and you can also keep them on hand in a separate window as you play.
The next important step is not to play automatically. Most games will choose to "Hold" cards for you, effectively automating the game. This is not done to force you to lose, of course, and the cards they hold often have value. But the AI plays a very basic game and if you pay too much attention to it then you become almost entirely reliant on luck.
The best thing to do is to stick with games that allow you to play many hands at once and don't just pay for "Jacks or Better". That way, when pairs pop-up, you can hold them and aim for trips and fours.
There are also a few other basic rules to keep in mind:
Hold Aces: When games reward you for big pairs it is important to hold onto aces when you have nothing else or when you only have one other pair.
Play for Flushes but Not Straights: If you have four to a straight, then it's not worth holding all of them because straights tend not to pay highly. But the opposite is true for a flush and you chances of landing it are also higher.
Trips: Whenever you have three of a kind and nothing else, you should hold the three and get rid of everything else, even if there is an ace. You might increase your chances of a full house by holding a fourth card, but you will increase your chances of four-of-a-kind if you don't, and that's a much better hand.
Don't play for Royal Flushes on Single Hands: You might be tempted to play for a Royal Flush even if you only have two or three cards. Don't. If you have four, then by all means. But you only want to take a risk with three if you are playing multi-hand video poker and you should never risk it with two.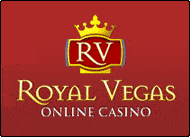 Royal Vegas Canada has been our editor's #1 pick for three consecutive years ! Great compatibility of course (iphones, mobiles and tablets) but also an exciting range of games and promotions. Excellent support teams and quick cashouts… What else to ask for ?